I was provided with a copy of this book by Little Bird Publicity in exchange for an honest review.
About the Book: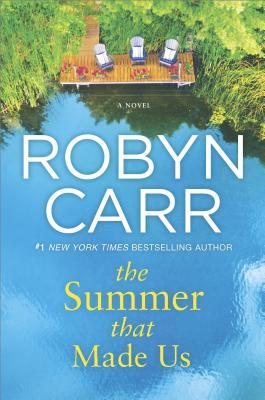 My Thoughts:
The Summer That Made Us is a story spread across three generations of women, bringing them together once more in an attempt to make everything right again. The story introduces us to women who are mothers, daughters, sisters and even cousins. The tragedy that broke them apart, the lives they led before and after, and a journey towards healing.
What started off as tradition between two families (two sisters married two brothers) and their children, soon becomes a rather intriguing story as the truth of the past comes out into the open. When Meg, who is suffering from cancer, wants to open up the Lake house one more time, she sets into motion a series of events that finally shape the lives of her sisters, cousins, her aunt and mother. So much has changed and happened, but the voices of the past never keep quiet.
The Lake house brings out memories and secrets buried deep, and though the plan is met with resistance initially, it proves to be better than expected. Meg's elder sister sets out to make the house livable again, while Meg invites the family. The best part of this story is when one by one, each woman finds her peace with her past and her present, finding ways to open up and move on. The journey of healing begins with frank conversations and open discussions. This is made clear by the author, who ensures that the reader is hooked until the end. You will laugh and cry with these women, you will love them and hate them and eventually, as things start to become right, you just know that this story was worth knowing and needs to be passed on.
This story is filled with people whom we can easily relate to, their troubles become our troubles and their pain is ours too. Such is the beauty of the author's story telling. This book is worth a read for all the lessons it brings out and the life experiences along with the bonds between people. Even though people change in life, their journey shapes them, some bonds are forever and family is always there by your side no matter how bad it gets! That's a message every reader will take away from this book!