About the Book: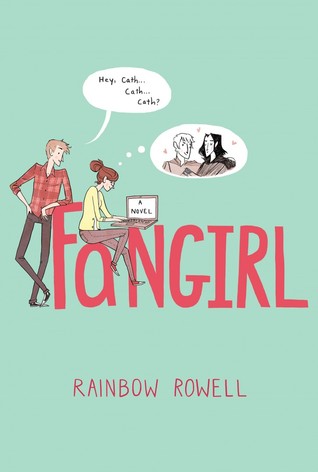 Cath and Wren are identical twins, and until recently they did absolutely everything together. Now they're off to university and Wren's decided she doesn't want to be one half of a pair anymore – she wants to dance, meet boys, go to parties and let loose. It's not so easy for Cath. She's horribly shy and has always buried herself in the fan fiction she writes, where she always knows exactly what to say and can write a romance far more intense than anything she's experienced in real life.
Without Wren Cath is completely on her own and totally outside of her comfort zone. She's got a surly roommate with a charming, always-around boyfriend, a fiction-writing professor who thinks fan fiction is the end of the civilized world, a handsome classmate who only wants to talk about words . . . And she can't stop worrying about her dad, who's loving and fragile and has never really been alone.
Now Cath has to decide whether she's ready to open her heart to new people and new experiences, and she's learning that there's more to learn about love than she ever thought possible.
My Thoughts:
A well-written coming of age novel, Fangirl follows Cath's journey as she navigates the world of university and discovers her identity separate from that of her twin. Lost completely in a fictional fantasy world, Cath spends most of her time writing fan-fiction revolving around the fictional characters of Simon Snow and his arch enemy Baz. Having grown up as a twin, Cath is more dependent on Wren, seemingly always in her shadow. The abandonment she feels when her mother leaves them, pushes her towards becoming more of an introvert.
This story not only brings out the contrast between the two girls, but it shows us that the world has a lot to offer if we only let it. Cath learns to find her way, forming a weird bond with her roommate, finding love and facing betrayal from a classmate. Dealing with all this makes her stronger and she learns to open up more. We are shown how the girls are quite similar yet different and the reader will come to love all the characters.
The characters are relatable and quite real, making it easy for the reader to understand them. The emotions are real and the events in the story are such that they could easily happen to any of us. On the whole this story is about getting out of one's comfort zone and learning to live. Even though the focus is on Cath, we get a glimpse into who her twin is, how their father is coping with life and how they deal with college and growing up.
A wonderful book in the YA genre, Fangirl is worth picking up and giving in to.