About the Book: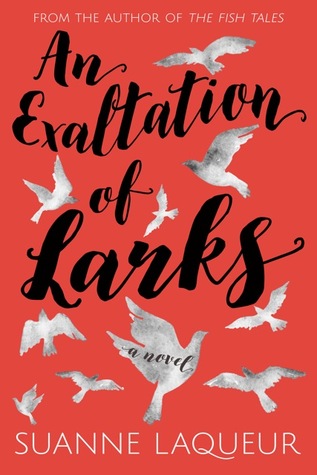 September 11, 1973: Eleven-year-old Alejandro Penda watches from his apartment window as Santiago, Chile falls to a military coup, destroying his family and his childhood. Arriving alone in America, he's taken in by the Larks: a prominent family in the town of Guelisten. Though burdened by unresolved grief for his disappeared parents, he becomes fiercely loyal to the Larks, eventually marrying one of their daughters, Valerie.
September 11, 2001: Javier Landes watches from his apartment window as New York City falls to terrorism. As one of Manhattan's top-paid male escorts, this professional lover has never lacked for company and is loyal only to himself. But in the wake of 9/11, Jav is named guardian for an orphaned nephew in Guelisten and must open his carefully-guarded heart to pain he's long suppressed.
Alex, Valerie and Jav meet first in their twenties, with a sudden attraction each finds strange and compelling. When they meet again in their forties, they discover not only is their bond still strong, but their life experiences are strangely similar. All have been shaped by separate 9/11's, and their unfinished business from the past will change everything they know about love, loyalty and friendship.
"Life has rules. You cannot come in the middle of the night and take what we agreed isn't yours."
Across three decades and two continents, Suanne Laqueur's fifth novel explores the unpredictability of sexual attraction, how family ties are forged, torn and mended, and how love's downfall can turn to exaltation.
My Thoughts:
Wow! This is one intense read! Keeping in sync with her style of writing, Suanne has given us yet another wonderful book. After the emotional roller coaster that The Fish Tales was, this book only adds to her brilliant collection. This story is both different and in some small ways, same as that of the Fish Tales.
The author's style of writing will ensure that the reader is drawn into the story. We have no choice but to become a part of it, another character added into the mix. We go through all the emotions and situations that the characters in the story do. The story deals with love, relationships, friendships and the trials people face when all this collide. The emotions will consume you as a reader and once you start, there is no stopping.
The love, tragedy and death that surrounds two of our principal characters is over whelming and heart wrenching. We follow the characters as they grow up, starting from their childhood right into adulthood, the story spans more than thirty years in their lives. The story also focuses on how these characters help each other deal with their lives and heal. They're on the path to healing and self-discovery filled with compassion and love.
Suanne is back with characters who are bold, sensual, confident and deeply emotional, in touch with their inner feelings. They are strong enough to deal with their inner demons head on and to fight for the ones they love. They fight for what is theirs and it is always a collective "us" and not an "I" with any of the characters. All this makes it easy for us to fall in love with them and their journey in life becomes ours. The supporting characters (and I must say that there are many) are brilliant and make the story all the more enchanting. They add the right amount of spice that is required making it a great mix.
Love is the biggest motivator and driving factor behind this story. It is ultimately the cause of and reason for all the events that take place. As we watch Alex, Val and Javier grow in parallel but different story arcs, the reader will have no choice but to fall in love with them even as they fall in love with each other and turn their lives up side down.
Upon reading the summary/synopsis of the story, one can figure out much about the plot and thus I will refrain from explaining more about it for fear of revealing everything. This book is not just a simple story, it is a journey that the reader must prepare themselves to embark on with no chance of return. The story will touch the reader in ways that they would not expect and there will be no chance of putting the book down. Even after finishing it, for a time, the reader will feel as though there is a void inside them and they need time to fill it up again and feel whole. These are the kind of emotions that Suanne inspires in the reader through her writing.
Life is an unpredicatable roller-coaster ride and all we can do is choose the paths we want to take at each cross-road and then live with our decisions.