I was offered a chance to review this book via Lake Union Publishing and thus received a copy via NetGalley. I had planned to finish reading the book before it's release in early December, but due to my busy work schedules, I have not been able to devote a lot of time to my book reviews.
Nevertheless, I managed to read this wonderful book, and you can read my review below.
About the Book: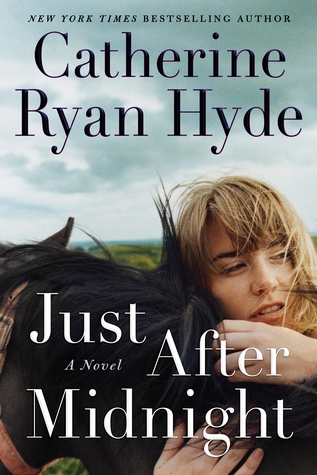 From the New York Times bestselling author of Pay It Forward comes an uplifting and poignant novel about friendship, trust, and facing your fears.
No longer tolerating her husband's borderline abuse, Faith escapes to her parents' California beach house to plan her next move. She never dreamed her new chapter would involve befriending Sarah, a fourteen-year-old on the run from her father and reeling from her mother's sudden and suspicious death.
While Sarah's grandmother scrambles to get custody, Faith is charged with spiriting the girl away on a journey that will restore her hope: Sarah implores Faith to take her to Falkner's Midnight Sun, the prized black mare that her father sold out from under her. Sarah shares an unbreakable bond with Midnight and can't bear to be apart from her. Throughout the sweltering summer, as they follow Midnight from show to show, Sarah comes to terms with what she witnessed on the terrible night her mother died.
But the journey is far from over. Faith must learn the value of trusting her instincts—and realize that the key to her future, and Sarah's, is in her hands.
My Thoughts:
Just After Midnight tells us the story of two women, one who is running away from an abusive marriage and the other of a fourteen year old girl, running away from her father. The story follows their journey from when they meet, showing us how a bond forms between them and how they lean on each other to sort through all their emotions. This story follows Faith and Sarah as they go on a journey together. Faith is charged with taking care of Sarah by her grandmother who is fighting for custody of the child. Sarah's mother is dead and she is on the run from her father. While spending time with each other, Faith learns to trust again thanks to Sarah and Sarah learns to open up and enjoy as a child again.
The two main protagonists go on a journey to find Sarah's prized black mare, with whom Sarah shares a very strong bond. As they find their way there, the journey turns into one of self discovery and understanding of the other. They are forced to navigate through the layers of their emotions and slowly, Sarah reveals the truth behind her mother's death and what she witnessed. With the bond between these two stronger than ever, Faith reaches the point where she chooses to stand up to her husband as well as defend and protect Sarah.
A very well-written story, this book will take the reader on an emotional roller-coaster ride. Be prepared to be amazed at the bond Faith shares with her horse, the love, care and mutual adoration. The author has beautifully described this bond and this will make the reader love the characters even more. They are real, believable and relatable. The problems they face and the hurdles they encounter will pull you in and keep you there until the very end.
This griping novel is well worth the read!